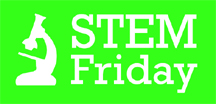 Computer skills are crucial for student success both at school and later in the professional workforce. There's no getting around it, computers are here to stay. If you are teaching young students (PreK-2) about computers and keyboarding, Kelli Hicks has authored a fun book to help you: I Use A Mouse.
I Use A Mouse takes students step-by-step through the process of turning on a computer, using a mouse and clicking its buttons to send a message, and moving the mouse around to navigate the computer screen. Big, full color photos walk students through the process as well. Hicks also shows students cool things they can do with a computer such as reading stories about science, finding science facts on the internet, and using a printer. Important computer related vocabulary words are in bold font throughout the book and then clearly defined in the glossary. This is the perfect book to use when you introduce your students to computers.
For ordering information, visit http://rourkepublishing.com/books/1817.
Happy reading,
Precious McKenzie
Senior Editor
Rourke Publishing