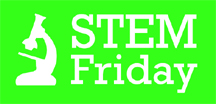 Parents, teachers, and students are busy counting down the days until summer vacation (5 days to go here). But I know most teachers are already thinking ahead to next school year and will spend time this summer planning exciting activities for the new group of kids. If you teach grades PreK-2, take a look at Rourke Educational Media's Little World Math series. Each book in the series teaches an early math concept such as Half or Whole? and Left or Right? The books provide clear, concise definitions of the concepts and then bright photos of real-world examples reinforce the concepts.   Kids  love the smiling faces, bright photos, and fun activities that go along with the concepts.
In August, 10 new titles will be available to you as part of the Little World Math series. You'll see:
Hot or Cold?
Graph It!
Play With Sorting!
Can You Make A Pattern?
Play With Counting!
The Order of Things
What's the Place Value?
Money Counts
Measure It!
Play With Shapes!
All of the books in the Little World Math series are upbeat and entertaining and encourage hands on exploration of math concepts. Take a look at the Little World Math series. Help make math fun for your kids!
For ordering information, visit http://rourkepublishing.com/series/224.
For free Teacher Notes, visit http://rourkeclassroom.com/teachers_corner.
Happy reading,
Precious McKenzie
Senior Editor