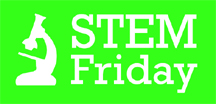 I'm still recovering from an amazing road trip through one of America's most spectacular grasslands.  Close encounters with bison, coyotes, and pronghorn antelope sparked my own personal appreciation  for this vast and lovely ecosystem.
If you are teaching about ecosystems, don't forget about grasslands. Share Grassland Buffet: Studying Food Webs in the Grasslands and Savannahs by Julie Lundgren with your budding biologists and ecologists. It is sure to inspire and delight scientists in grades 3 through 6!
Grassland Buffet teaches readers where grasslands are and who lives there. Clear, informative  diagrams and captions assist readers with understanding this unique ecosystem. Readers will grasp how plants and animals are dependent on one another, from coyotes to bison and all the animals in between!  If you can not make a road trip to the prairie this summer, Grassland Buffet is your next best option.
For ordering information, visit http://rourkepublishing.com/books/1143?series_id=153.
Happy reading,
Precious McKenzie
Senior Editor