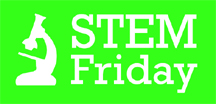 Looking for science books to start the new school year off right? Our Five Senses series, intended for PreK-K, teaches kids about their bodies through charming songs by one of our most beloved authors, Jo Cleland. The Sing and Read component makes learning fun and memorable. Students will learn important science-based content about sight, hearing, taste, smell, and touch. Bright photos assist the emergent reader with reading comprehension and vocabulary development.
For ordering information, visit http://rourkepublishing.com/series/221.
For free Teacher Notes, visit http://rourkeclassroom.com/teachers_corner.
Happy reading,
Precious McKenzie
Senior Editor